Avoiding litigation is a primary goal of labor and employment attorneys at Monty & Ramirez LLP, but lawsuits are often an inevitable consequence of doing business. When litigation arises, your company needs to employ a strategic approach to resolving disputes that limits your risk, mitigates damages, and maximizes the chances of a favorable outcome.
At Monty & Ramirez LLP, our litigation attorneys have a successful track record of representing small, mid-size and large businesses, publicly-traded companies, and government entities. Our attorneys have experience litigating cases arising from a variety of business and employment matters at both the state and federal level.
The Importance of Business Litigation Attorneys
In litigation, every decision can affect the outcome of the case. Having legal guidance at every stage, from the framing of the facts and issues to the application of legal theories, can make a fundamental difference in whether you prevail in litigation. Monty & Ramirez LLP will be with your company every step of the way, advising you at every step of the litigation process.
Our approach to litigation involves working closely with clients to anticipate and understand their needs and to employ innovative strategies to effectively manage each case. Clients turn to our firm to help them with a variety of litigation matters, and our attorneys are always sensitive to the impact of litigation on company budgets.
Litigation doesn't always have to be resolved in a courtroom, and our experienced attorneys extend to alternative dispute resolution options when appropriate. Our attorneys will provide your company with an objective evaluation of your case to allow your business to make smart legal choices throughout the litigation process that maximize your chances of a positive resolution for your business.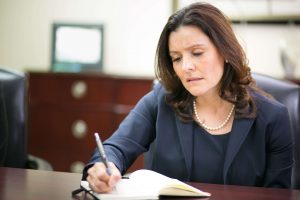 Our Business Litigation Attorneys Have the Experience You Need
At Monty & Ramirez LLP, our experience has extended to representing clients on matters related to:
Age Discrimination in Employment Act (ADEA)
Americans with Disabilities Act (ADA)
Fair Labor Standards Act (FLSA) Collective Actions

Employee Overtime Claims
Employee Minimum Wage Claims
Tip Pool Violations
Misclassification of Employees
Title XII

Sexual Harassment
Racial Discrimination
National Origin Discrimination
Family and Medical Leave Act (FMLA)

FMLA Interference
FMLA Denial
Worker's Compensation Retaliation
Non-subscriber
Employee Separation and Non-compete agreements
While every case is different, our past success stories demonstrate the effectiveness of our litigation strategy in assisting companies and individuals in achieving desired outcomes in business litigation. Past accomplishments include:
Successfully defending a public employee in both federal court and the Fifth Circuit Court of Appeals against a claim arising from the False Claims Act. The plaintiff was seeking almost $80 million in damages in the case but the defense prevailed.
Successfully convincing the court to uphold a seldom-applied Texas Local Government Code and civil service regulation during the transition to office of an elected official.
Obtaining the dismissal of a lawsuit brought against a public institution by a former employee claiming race and age discrimination.
Our attorneys have also represented employers in a variety of litigation matters, including Title VII, FLSA and FMLA cases, NLRB proceedings, and other legal matters. We treat every case with the importance that it deserves, and our extensive legal background helps ensure your company has the best chance at a favorable outcome to your business litigation. Contact Monty & Ramirez LLP today to learn more about how our attorneys can represent you.