USCIS Resumes Premium Processing for all H-1B Petitions
On Tuesday March 12, 2019, the U.S. Citizenship and Immigration Services (USCIS) announced that it would resume the premium processing program for all H-1B petitions currently pending adjudication and to be filed with the Service. For those that received a Request for Evidence (RFE) for a pending petition, may now include with the RFE response a request for premium processing.
For those not familiar with the program, by filing a request for this service USCIS guarantees a 15-calendar day processing time for the petition. If an adjudication action is not taken within the 15-calendar day window, USCIS refunds the nonimmigrant Petitioner's fee paid for the service and continues with expedited processing of the petition. Currently, the service for this fee is $1,410 USD.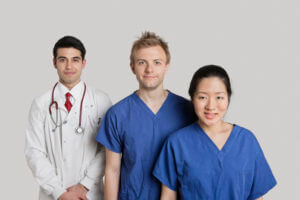 However, please note that the USCIS Service Center Operations Directorate (SCOPS) has clarified that the March 12th announcement is not specific to H-1B cap-subject petitions to be filed for FY 2020. SCOPS clarified that details about the FY 2020 H-1B cap season, and whether premium processing will be allowed, will be made in a separate announcement. Our office will continue to monitor eligibility to file premium processing requests for the upcoming H-1B FY 2020 season and provide updates as soon as they become available.
For more information, please contact the experienced immigration attorneys at Monty & Ramirez LLP at 281-493-5529 or via email at info@montyramirezlaw.com.
Originally published in the M&R Business Immigration Newsletter. Sign up today!