Update On H-4 Work Authorization
The Trump Administration has proposed a rule to remove eligibility for work authorization for H-4 spouses. The rule is pending review as of February 20, 2019. H-4 visas are issued to the immediate family, including spouses and children, of H-1B skilled-worker visa holders. Currently, H-4 spouses may apply for employment authorization if their H-1B spouses are in the process of obtaining employment-based lawful permanent resident (LPR) status. The H-1B spouse must have an approved Form I-140 (an immigrant petition for a foreign employee) or have been granted an extension of their H-1B visa beyond the six-year validity period because they are seeking employment-based LPR status.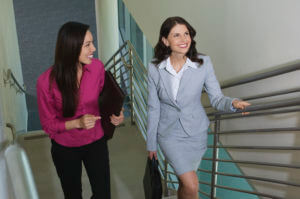 The proposed regulation is not yet in effect and it may take several months before it is finalized. For now, qualifying H-4 spouses may continue to apply for employment authorization.
For more information, please contact the experienced immigration attorneys at Monty & Ramirez LLP at 281-493-5529 or via email at info@montyramirezlaw.com.
Originally published in the M&R Business Immigration Newsletter. Sign up today!