The U.S. Government is Suspending All Visa Services in Venezuela
The U.S. government suspended all visa services in Venezuela due to the ordered departure of embassy personnel. The Embassy in Bogota, Colombia has now been designated the primary site to process immigrant visas for residents of Venezuela during this time. Due to this suspension individuals from Venezuela who wish to submit a visa application can continue to do so. Once all documentation has been received and completed the Government will work with the Embassy of Bogota to schedule an immigrant visa appointment in Bogota, Colombia. The first month of immigrant visa interviews for Nationals of Venezuela at the Embassy in Bogota will begin in April of 2019. The appointments will be filled in a first-in, first-out manner.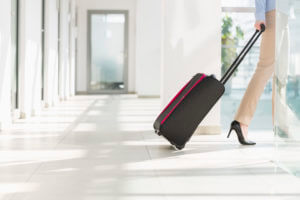 To obtain more information regarding the Venezuela Immigrant Visa Process during this suspension, please contact the experienced immigration attorneys at Monty & Ramirez LLP at 713-289-4546 or via email at info@montyramirezlaw.com.
Originally published in the M&R Insider newsletter on Family Immigration. Sign up today!