Texas employers, get ready for spike in biometric privacy lawsuits
Since the introduction of biometric authentication technology, the number of employers using it to capture their employees' biometric data has grown. Some employers require employees to clock in and out of work using their fingerprints. Others rely on facial recognition software and retina scans to accomplish the same. While the technology offers several advantages, you should be aware of the risks that come with it.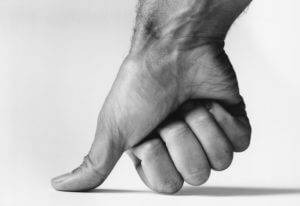 Lawsuit against Texas-based airport services operator
Earlier this year, numerous employees filed a lawsuit in Illinois against Total Airport Services, LLC (TAS) for purportedly violating the state's Biometric Information Privacy Act (BIPA). The employees claim TAS forced them to use their fingerprints to clock in and out of work at Chicago's O'Hare International Airport without their consent.
According to the lawsuit, TAS failed to tell employees it was collecting the biometric data or obtain their consent in writing for the collection and storage. The employees further allege the employer never explained how the data would be stored and when it would be destroyed, which the BIPA requires. The lawsuit illustrates the legal risks employers take on when collecting biometric data from employees. Kristin Nedialkova v. Total Airport Services LLC.
Read full article here (PDF file).
For more information, please contact the experienced attorneys at Monty & Ramirez LLP at 281-493-5529 or via email at info@montyramirezlaw.com.