Important Updates for H-1B FY 2020 Season
On January 31, 2019, the Department of Homeland Security (DHS) issued a final rule revising regulations that govern the H-1B cap-subject petitions. The final rule will change the current lottery selection process in two (2) ways:
First, effective, April 1, 2019, USCIS will now reverse the order by which they select H-1B petitions subject to the Fiscal Year (FY) general cap and the advanced degree cap.
Second, USCIS has introduced a new electronic registration requirement for H-1B Petitioners seeking to file H-1B cap-subject petitions on behalf of a nonimmigrant Beneficiary. Please note that this new requirement has been suspended by USCIS for this year's cap filing season in order to complete testing of the new registration system. It is expected to go into effect by next year's cap filing season.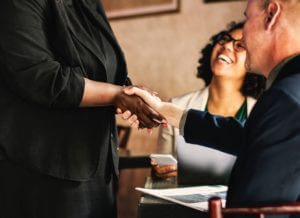 However, effective this cap-filing season, USCIS will reverse the order by which they select H-1B petitions for all future FY filings. USCIS will first select registrations/petitions submitted on behalf of all H-1B beneficiaries, including those eligible for the advanced degree exemption. USCIS will then select from the remaining registrations/petitions a sufficient number projected as needed to reach the H-1B advanced degree exemption. This change to the order of the selection process will be implemented for this upcoming FY 2020 cap season, i.e. effective on April 1, 2019. Accordingly, DHS estimates that USCIS may select up to 16 percent more H-1B cap-subject petitions annually for beneficiaries with a U.S. master's or higher degree.
Once USCIS develops an electronic registration tool for the H-1B cap filings, Petitioners will initially submit the H-1B beneficiary's information via electronic registration. Petitioners with registrations selected by USCIS will then be invited to submit H-1B petitions during a designated filing period, which will be at least 90 days. However, please note that the above new changes have not ultimately affected the H-1B eligibility requirements.
Our office will continue to monitor updates to these new requirements and will provide updates as soon as they are made available.
For more information, please contact the experienced immigration attorneys at Monty & Ramirez LLP at 281-493-5529 or via email at info@montyramirezlaw.com.
Originally published in the M&R Business Immigration Newsletter. Sign up today!