Dreamers' nightmare leaves them stuck on ground
U.S. Immigration and Customs Enforcement (ICE) detained a flight attendant for Phoenix-based Mesa Airlines in Houston after a recent return flight from Mexico. Selene Saavedra Roman is a 28-year-old Texas A&M graduate who grew up in Dallas and is a "Dreamer." That is, she is a Deferred Action for Childhood Arrivals (DACA) recipient. She had only just recently landed her dream job with the airline.
Because of her immigration status, Selene requested only domestic flights. When she was scheduled for the flight to Mexico, she expressed concern to her employer but was assured she would be fine. Unfortunately, she wasn't fine. On February 12, 2019, after being detained in Houston, she was transferred to a detention center where she remained for five and a half weeks before being released. But that isn't the end of her deportation case.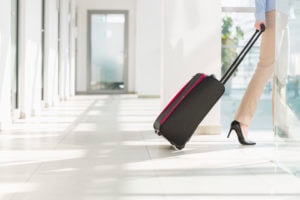 In April, Selene's initial appearance was rescheduled, and she has yet to be charged. According to her attorney, Selene was released because of pressure from the media, the Association of Flight Attendants, and Mesa Airlines CEO Jonathan Ornstein. Additionally, her attorney says ICE has not been forthcoming with any details or information about her detainment.