Certain Individuals May Now Submit Extension Petitions Online
On May 22, 2019, USCIS announced that certain visitors for business (B-1), visitors for pleasure (B-2) and temporary students (F-1/M-1) may now use an online version of the Form I-539 to apply for an extension of their stay in the U.S. USCIS additionally announced that this option will soon be made available for certain other nonimmigrant classifications.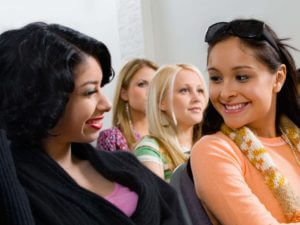 This announcement identifies a new "eProcessing" effort by USCIS, in which the agency seeks to accelerate their transition to a new digital business model. According to USCIS, eProcessing will be a completely "digital experience", from applying for the requested immigration benefit, to communicating with USCIS, to finally receiving a decision on the case.
It is important to note that individuals in the above-enumerated statuses must first confirm if they meet the requirements to file Form I-539 online. To confirm eligibility for the new eProcessing procedure, contact the experienced attorneys at Monty & Ramirez, LLP at 281-493-5529 or via email at info@montyramirezlaw.com.
Originally published in the M&R Insider newsletter. Sign up today!