$21.5M Sunday school lesson for employers on religious accommodations
A Florida dishwasher—fired for refusing to work on Sunday—sued her employer, Park Hotels & Resort, formerly known as Hilton Worldwide Inc., for religious discrimination. A federal jury recently handed down a $21.5 million verdict in the former employee's favor.
Facts
The dishwasher was hired in 2006 and claims she told the employer about her membership in a devout Catholic missionary group, Soldiers of Christ Church, and that the Catholic Bible forbid her to work on Sundays. Initially, the employer accommodated her. In 2009, however, she was scheduled to work on a Sunday. She resigned but soon rescinded the notice because the employer decided to accommodate her and not schedule her to work on Sundays.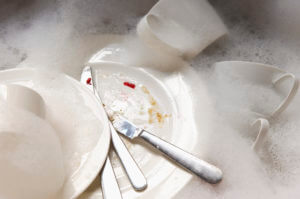 The arrangement worked until 2015, when the kitchen manager scheduled the dishwasher to work on Sundays. She sent a letter to the manager, but it was discarded. She then entered into agreements with coworkers to swap schedules. When the manager learned about the arrangements, he stopped them but allowed other coworkers to continue swapping schedules.
Then on a Sunday in March 2016, the kitchen manager discovered a coworker was working the dishwasher's shift and reprimanded her, stating he wanted the missing employee there. Four days later, the dishwasher was terminated for unexcused absences, misconduct, and negligence.
Read full article here (PDF file).
For more information, please contact the experienced attorneys at Monty & Ramirez LLP at 281-493-5529 or via email at info@montyramirezlaw.com.